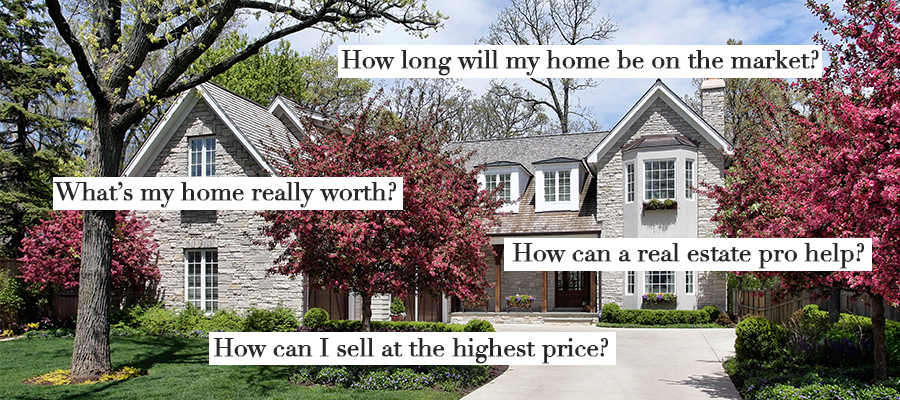 If you're considering making a move, there are a few questions you need to ask before you take the plunge and put your home on the market. Think about these questions, and you'll know you're in the right place to move on to your next home.
WHAT IS MY HOME REALLY WORTH?
You can find pretty much anything on the internet, and that includes an estimated value of your property. However, before you try to figure out what your home is worth on your own, remember one thing: Don't believe everything you read on the Internet!
An automated estimate is probably not going to be 100% accurate, as the estimate depends on algorithms that don't have all the information necessary, like the condition of your home, square footage, other features or amenities you've added (or removed), and recent sales of homes nearby that could be comparable to your own home.
The best way to find out thevalue of your home is to have a real estate professional who sells properties in your neighborhood come over to your home and give you a comparative market analysis. A real estate professional can also explain what you can do to your home to help increase the value. After that, you can make the decision whether or not you want to make any upgrades or take the estimated price as-is.
HOW CAN I SELL MY HOME AT THE HIGHEST PRICE POSSIBLE?
Start by getting rid of the clutter; it's much easier to clean a room with less items in it. If you're hoping to make a move up to a larger home with more space, it's a good idea to start cleaning out the items that you know you don't want to move with you. If you still have a lot left, consider using a shed or an off-site storage facility where you can store things. If you have a junk drawer or even a "junk room," now is the time to start cleaning that out too.
When preparing your home for sale, and the cleaning begins, remember that no detail is too small — make sure every room in the house sparkles to the best of your ability and smells fresh.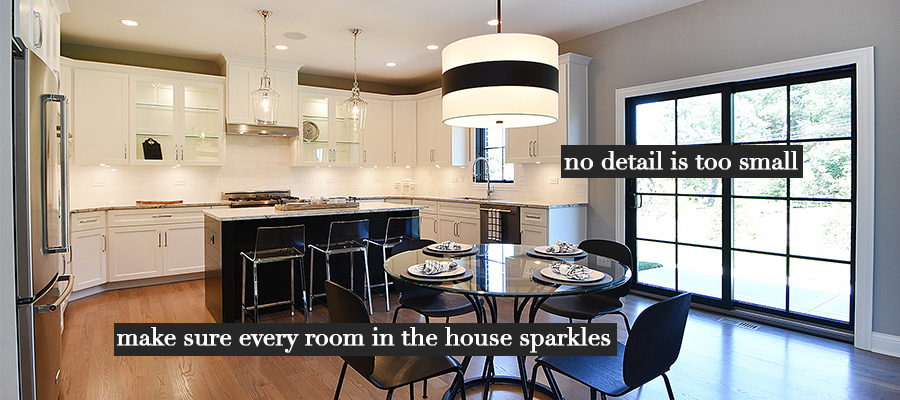 You may want to tackle other projects to increase your home's value, such as adding a deck, remodeling the kitchen and baths. You should discuss these with a real estate professional, who can let you know whether the project is going to be worth the return on investment when you sell the home — and what projects will net you more money for your property.
Real Estate Professionals also have relationships with professional stagers and photographers. When a buyer falls in love with your home, it may be from an online listing, so your home photos should be as high-quality as possible — that might mean bringing in a stager to spruce up the rooms and a photographer to capture the results.
HOW LONG WILL MY HOME BE ON THE MARKET?
No one can predict the exact amount of time, but experts who work in the industry can usually come close. If you haven't called an agent yet, you might need to in order to get the information you'll need to answer this question.
Market time depends on what the housing market looks like in your area, but there are a lot of anomalies within a housing market — even in markets that are super hot, a seller can overprice their home and that can keep the home for sale for weeks or months longer than more realistically priced homes. The number of days that homes stay on the market gets shorter and shorter as housing heats up, but that number is contingent on the initial list price. Homes that need to reduce their prices to attract qualified buyers will remain on the market significantly longer than homes priced competitively from the start. Pricing it right in the beginning is the first step to have your home sell quickly.
HOW CAN A REAL ESTATE PROFESSIONAL HELP?
Selling your home is a big event that encroaches on just about every aspect of your life, from your meals to your work schedule to how often you do laundry and vacuum. It can be an stressful time, and a real estate professional acts as a personal advisor that can help sellers make the best decisions possible while keeping track of all the details.
A good real estate professional will help you find the best price for your home, list it for you on the MLS, and handle all the marketing — from photos and glossy brochures to Facebook ads. A good agent will manage your showing schedule for buyers who want to view the home and can help you decide which offer to accept. Also, a licensed real estate professional is essential during the negotiation process, especially if the buyer makes demands that the seller isn't prepared to address.
A knowledgeable real estate professional can manage the transaction timeline, alerting you when an inspection or appraisal is about to happen and keeping you in the loop regarding financing and every other aspect of the deal.
Selling a home is not as simple as listing it on the MLS and waiting for an offer — there's so much more involved that most sellers can't handle it on their own. Answering these questions will get you a head start, but don't skip talking to an agent or three when you're actually ready to list that home; they'll be able to point out what you didn't know you were missing.