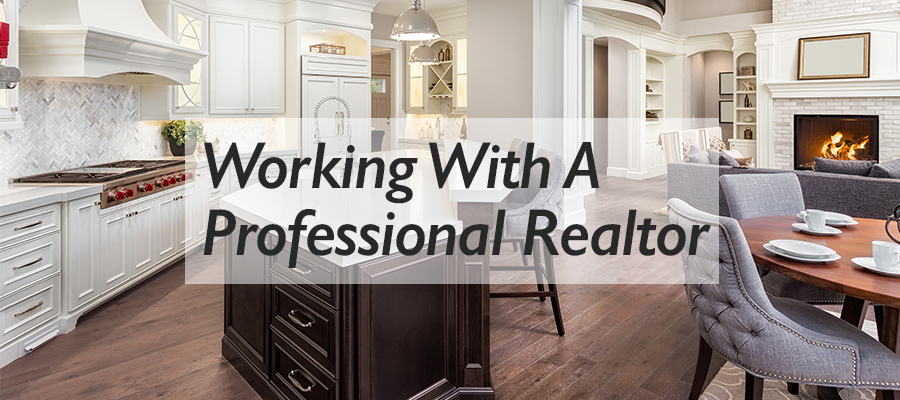 When you start to get serious about buying a home whether it's your first home or your tenth, it can become overwhelming quickly. Some parts of the buying the process (like searching for a home) have recently become more easier because of online technology, but don't forget, every buyer has access to the same resources! You may not be the only one who falls in love with a particular property.
Plus, remember that there's a lot more to the journey than just finding the right home: You have to figure out financing, negotiate on price and possibly request repairs from the seller, get the home inspected, appraised, and make sure everything is done by the time you get to the closing table.
These are just a few reasons why a real estate professional can be an indispensable resource for buyers. Real estate professionals (such as myself) manage home sale transactions almost every day, and I can serve as your guide on the buyer's journey.
Here are a few things I can do to help you purchase your next new home:
Lender Pre-Approvals
I will help you find that bank and secure your home mortgage loan. As a real estate professional I work with an array of local loan officers representing different lenders, so depending on whether you're a veteran, your down payment size, credit score, and other factors, I'll know which lender (and loan officer) could be the best fit for you.
A good loan officer explains the financing options and will help you get to the real nitty-gritty stuff, like the size of the monthly payment that you can afford, what you should expect in closing costs, and how much of a down payment you'll need.

Finding And Choosing Your New Home
Many buyers mistakenly think they don't need a Realtor's help finding a home. They know what they want, and they know how to search the internet, so they think that's all they need to do… Wrong! There is so much more than just looking a pictures online when finding the right home. What about the schools in the area? How about the amenities? How do homes in that area hold their value — can you expect this investment to appreciate in the next few years? These are all questions that a good Realtor can answer for you. Also as an added bonus, I often find out about homes coming up for sale before they end up online.
Making An Offer
Making an offer can be one of the most difficult things in the process for buyers. Even if you love the home and are making an offer at the very top of your budget, there is still no guarantee that the seller will think it's worth accepting. You may end up starting all over again in the home search process.
I can help you do more than make a stab in the dark when it comes to offers — I can show you data that will help you understand whether you're likely to be underbidding or overbidding on the home by showing you the recent sales prices of similar homes nearby.
I'll also negotiate on your behalf. There are so many factors in the art of negotiations, and I've been there hundreds of times.
The Closing
Once you found a home you love at a price you can afford, the seller accepted the offer, and now all you have to do is sit back, relax and enjoy the closing process. Right? Unfortunately, the negotiation isn't over yet. Even the simplest real estate sale involves mandated hoops that must be jumped through — like the inspection, the appraisal, title review, and more. What happens if the inspector finds an issue with the home that must be addressed before the sale is legal? Who will pay for those repairs — you or the seller?
And what can you expect in terms of finalizing the loan and moving your down payment or earnest money from your account to the sellers? What should you look for during the final walk-through?
I will lay out a roadmap from offer acceptance to keys-in-hand and make sure you're staying on track!