When it comes to marketing your home to potential buyers, photos of your listing make a huge difference in the amount of people will be enticed to view it, ultimately resulting in a higher sale price. It's said that a picture is worth a thousand words, and that's definitely true when it comes to real estate. It's nearly impossible to describe someone's forever home without pictures. Unfortunately, it's the quality of the pictures that sometimes is forgotten in the shuffle.

Poor quality photos can be detrimental when it comes to marketing your home. So, the question is, "Will professional photography help sell your home?". The answer is yes. Professional photography can be the difference between night and day when it comes to selling your home.
Professional Real Estate Photography
While looking at online listings, buyers are immediately interested in the real estate photography. Did you know that 95% of buyers look at the pictures of the home before looking at everything else on the listing? The pictures need to catch a potential buyer's attention, inviting them to peruse the property description. Without good photos, many homebuyers won't push forward to the online listing.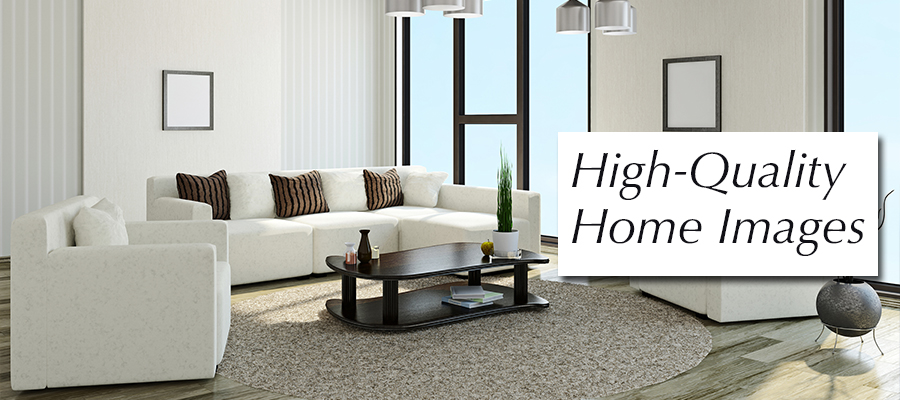 The Difference
Professional photographers understand the key elements that make up high-quality home images. This means that your kitchen will look like a piece of art rather than a sink and the stove.

Furnished and staged rooms attract homebuyers, looking at the rooms like they could picture themselves in their new life in their new home.

Lighting, angles, and composition are needed to properly capture the emotion, structure, and beauty of the home. Professional photographers are trained to see all of these factors and bring them into their photos.


Photographs can be enhanced to bring your home to life through the screen of a computer, something that professionals know how to do, and make it look like the home someone has been searching for.
Professional Photos Sell Homes Faster
Studies show that professionally taken photographs sells homes faster than listings without professional photography. So, if you have limited time, your own photos might not help your home's sale. You need professionally produced images in order to have a major impact on potential buyers.
In the end, professional home photography will give you and your home listing a competitive edge when selling your home. I use professional photographers for all of my listings. To help get you started, contact me.