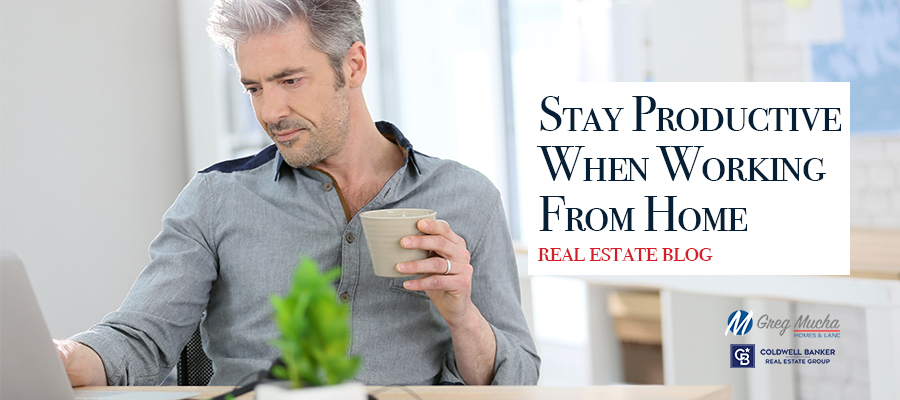 It seems like the lines between work life and home life are getting more and more blurred right now. So many of us are working from home to increase our social distancing, and this may continue well into the summer months depending upon the type of jobs we have. If you are fortunate enough to be able to work from home, you may have to seriously think about how to be productive in-spite of the many distractions you are facing.

Here are a few tips to help you:
1. Set Your Regular Alarm Time
Even though you aren't driving in morning traffic, it's important to keep your body clock the same. The extra time you have in the morning can mean more time to exercise, take care of household chores, and even make breakfast. Don't forget, you can still sleep in on the weekends!
2. Dress for Work
Be careful not to fall into "pajama working". Try to continue your routine of getting dressed for work every morning. Although you don't need to put on your business best, you should still wear something that would be considered acceptable for your employer, co-workers and/ or clients. You never know - you may need to jump on a last minute video conference call!
3. Create a Dedicated Work Space
Instead of conducting business from the couch, it's important to find a quiet, low-drama place in your home where you can set up and recreate elements of your office work space. If you have a home office, it's important to set boundaries with your family and other members of your home, and remind them that this is a work-only zone.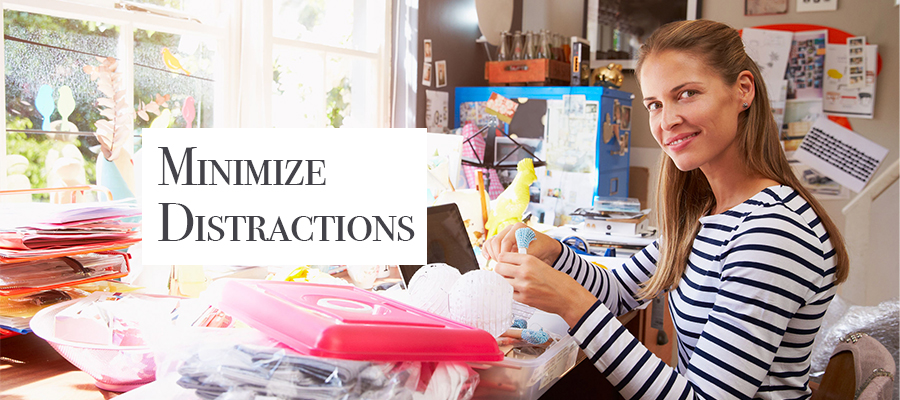 4. Try to Minimize Distractions
People today feel pressure to be constantly connected (especially now) whether it's with friends, family, social media or even cable news. Try to set aside specific times to jump on social media accounts and talk with loved ones - plus, take time away from the 24/7 news cycle. It's also important to keep wok separate from personal tasks. Although it may be tempting to throw in a load of laundry before you start your next work project, you need to avoid that way of thinking. After all, you wouldn't be able to do laundry when you were at your workplace outside of your home!
5. Take Breaks
Just as you'd do at your place of work, give yourself a midday break to decompress. Take a lunch break, check in with family, read a chapter of a book, or take your puppy out for a short walk. Then, at the end of your work day, make sure you actually stop working. Don't get caught up with working after hours just because your computer is home! Relax and enjoy your evening.