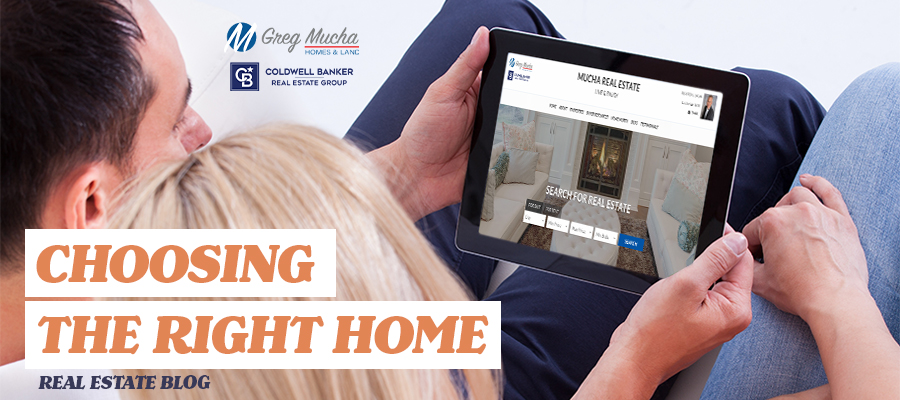 Looking for the perfect home for your family can seem like a daunting process; especially for first time buyers. From the style of the home to the type of amenities, there are a number of factors that can go into your purchase. The following checklist outlines important factors you should consider when you are searching for the perfect home.

1. Define your budget
Don't fall in love with a home that you can't afford. You can avoid looking at homes out of your price range by taking time to consider your financial situation before you begin your home search. First, check out your credit, monitor your debt and determine an affordable down payment. Meet with a financial professional who can help you get a good picture of your financial situation and what loans you are qualified to get.
Looking at your debt-to-income ratio is one of the ways creditors establish how qualified you will be for a mortgage loan. Your debt-to-income ratio is figured out by taking your monthly debts and dividing them by your gross monthly income. For most banks the rule of thumb is to keep your ratio at 43% or lower.
2. Down-payment
Another important factor when obtaining a good mortgage rate will rely on how much money you can to put down. Below 20% down will usually require mortgage insurance and end up costing you more in the long run. You have to analyze your situation—your budget, timeframe and other factors involved in determining your financial capacity.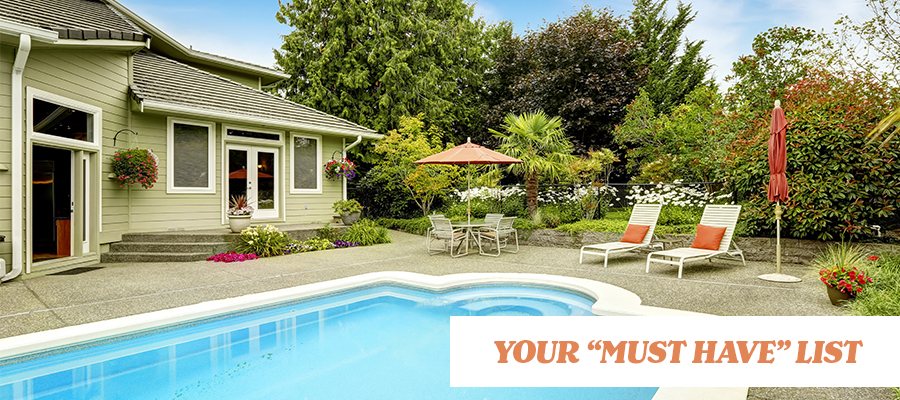 3. Create a "Must-Have" List
Start searching for homes that meet your "must-have" list. Write out exactly what you absolutely need in a home, and that will significantly help you in narrowing down the scope of your search. This list will also help in communicating on aspects of your new home with your Realtor, and help you identify things that may conflict with each other.
Keep your list focused on high-level issues. Minor things such as painting and small renovations can be worked out later, but changes that add up in time and money should be avoided (such as a kitchen remodel).
Ask yourself what type of home you want to live in. Are you interesting in a Single Family or Townhome? How many bathrooms and bedrooms do you need? Do you need a home office? How about a pool? Do you need a 2 car garage?
Try to keep your MUST have list on the short side if possible. Focus on your family's major requirements, then rank them by importance. Prioritizing your list will help out a lot when comes to making a decision between homes.
4. As they say:
Location, Location, Location
The location you choose impacts your family's daily life as well as your home's market value down the road. When looking at location in terms of resale value, consider things such as: school districts, the neighborhood & community and crime stats.
You should also think about things such as your daily commute, surrounding noise nearby, and the overall community. These will greatly shape your experience in your new home.
Along with this checklist, speak with a professional Realtor. I offer my clients years of experience, skills and expertise.
From showing your homes to handling all of the paperwork, you can count on me to guide you through the entire home buying process!