Update your home in a budget-friendly way
DIY projects can give your house an extra sense of style while saving money. Also, if you're thinking about selling, it can add instant value to your home.
Here are fast, easy, and affordable "Do-It-Yourself" projects to enhance your home:
1. Paint an Accent Wall
Add a pop of color and showcase your personality by painting an accent wall. A homeowner of any skill level can tackle this project in a day. You just need some painter's tape, a brush, a roller, and a paint color that suits you. Make sure the color you choose is complementary with the other colors in the room.
2. Replace Your Light Fixtures
Change old or basic light fixtures for a more elegant one to shift the ambiance of a room. Add a sophisticated light fixture to control the light and character of your room. You don't need to overpay for expensive new fixtures; you can buy used fixtures online.
3. Add Floating Shelves
Floating Shelves combines the functionality of extra storage space with a bit of style and personal flair.These can be mounted on walls in many different patterns. They come in various materials to give your rooms a unique touch. For example, use shallow shelves to display framed photos for a small room and use deeper shelves to hold vases, books, and various trinkets.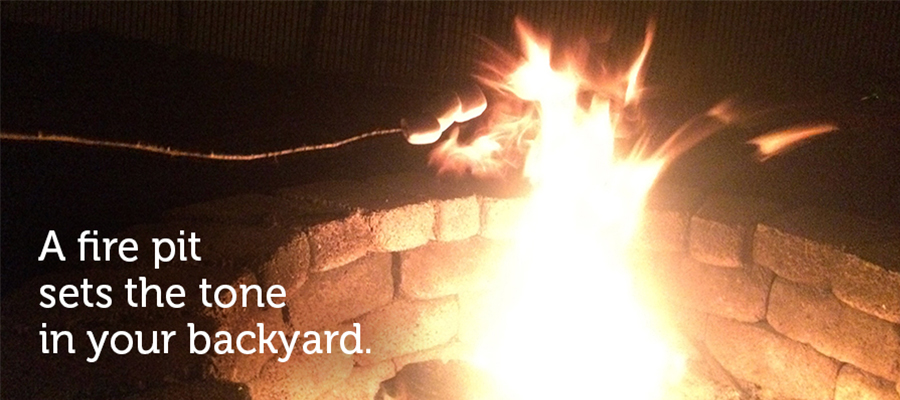 4. Build a Fire Pit
Your outdoor living space is an extension of your home. Build a stone or brick fire pit in your backyard to add a beautiful focal point and set the tone for your outdoor living space. Before starting the project, check your local fire codes or homeowners association to ensure you are allowed to start building.
5. Install Decorative Molding
Decorative molding is an easy way to add personality and depth. It also adds an extra touch of elegance and makes your space look much more custom and expensive than it is. Install molding to the ceiling by capping walls, columns, and cabinets. Surrounding a window with crown molding makes it seem larger and rooms look brighter. Decorative molding adds a classic finishing touch that pulls together a room's design elements.
You don't have to break the bank just to add style to your home. Do one project at a time.
Which one of these projects are you going to work on first?