LET THE SUN SHINE IN
The Florida Room (named after the sunshine state) is a room often attached near the back of the home, designed to allow in as much fresh air and sunshine in as possible. These rooms are always stylish additions and derive their name from their popularity in Florida, and are sometimes known by other names such as sun rooms, patio rooms or parlors depending on what they're being used for. These types of rooms are popular in most real estate markets.
Florida rooms are purposely designed to allow in as much natural light as possible using multiple windows with screens and sometimes a skylight. They allow in as much fresh air as they can to mimic an open patio minus the bugs, debris and dirt. These are incredibly functional rooms no matter rain, or shine – depending on where you live, you may or may not get much of.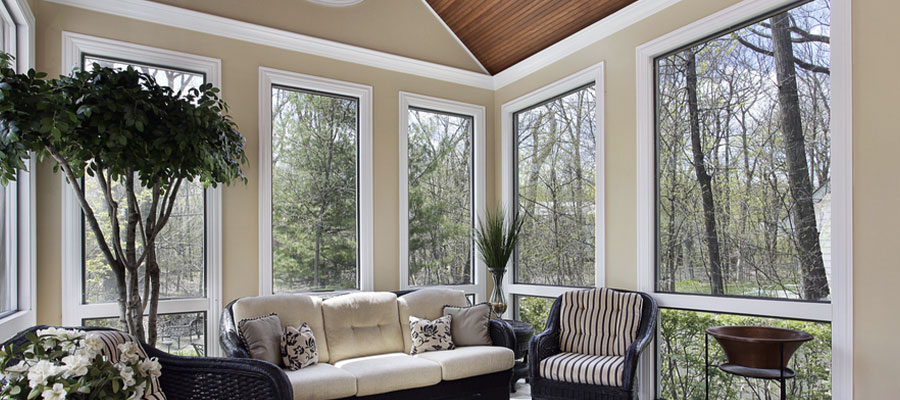 The Florida Room can be utilized many ways including a simple sitting and relaxing room for reading, the addition of a bar for a sophisticated entertaining room or an enclosed patio playroom for the kids. In some cases, they're used as the adjoining room for your outdoor pool, used as an entry war for drying ones self off before going back through the rest of the home. If using your room as an enclosed pool area be sure to use pool safe screens on the windows. The most modern Florida Room enclosures should provide a seamless transitional experience from outdoor to indoor living and entertaining while maintaining both breezes and views.
ADDING A FLORIDA ROOM TO YOUR HOME
The addition of a Florida Room to your home is not as complicated as you might think. If your existing home already has a patio area, it can be screened off with an aluminum framed system including fixed screens providing shade ranged anywhere from 25% to 95% shade. And it will definitely add value to your home.
If you're considering adding one of these wonderful rooms to your existing home, call your local contractor for a no cost consultation and estimate today – then call me to find out how much it will increase the value of your home!