What Is a Title?
In real estate, the title refers to a document that lists the legal owner of a piece of property. Titles are issued to depict ownership of Personal and Real Property. Personal property is anything that does not include real estate, like appliances, vehicles, etc.
When we refer to Real Property- it includes the physical property of real estate as well as a array of ownership and usage rights. The title for real property needs to be transferred and cleared when the asset is sold.
There are different types of real estate ownership; each having their own implications on ownership transfer, financing and taxing. Listed below are the most common methods of title holding:
Joint Tenancy
Joint tenancy happens when two or more people jointly hold title to real estate & they have equal rights to enjoy the property during their lifetime. If one of the partners pass away, their ownership right passes on to the surviving tenant(s) through a legal relationship known as a right of survivorship. Tenants can enter into a joint tenancy at the same time, and this occurs through the property deed.
Tenancy in Common
With tenancy in common ownership, two or more people hold title to real estate jointly. There may be equal or unequal percentages of ownership. For example, one party may have a 40% interest in a property while another has a 60% interest. At the same time, all aspects of the property are shared by the people named on the title. This means that the persona with 40% ownership is not limited to access just 40% of the property or just 40% of the time. Each owner has the right to occupy and use the entire property. Their interest percentage simply determines the financial ownership.
Unlike joint tenancy, tenants in common hold title individually for their respective portion of the property and can unload of it at will. This type of title can be entered into at any time after other owners entered into an agreement. Ownership may even be willed to other parties, and in the event of death, ownership will transferred, undivided, to that owner's heirs.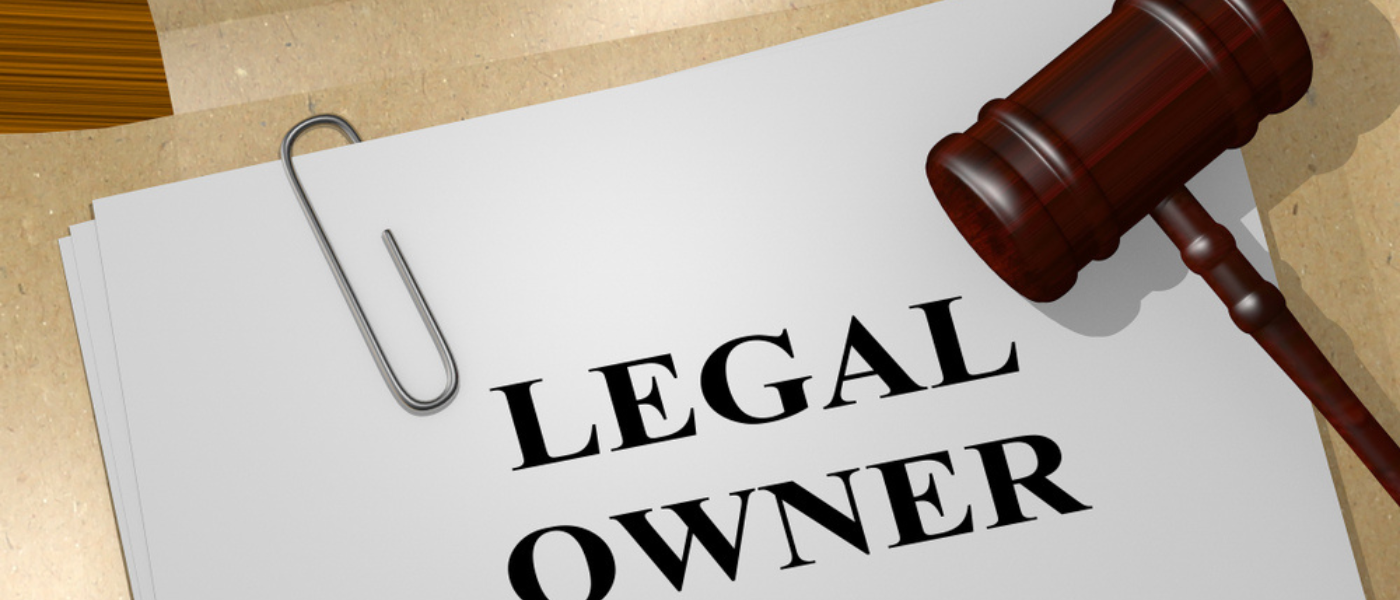 Tenants by Entirety
This method of ownership can only be used when the owners are legally married. Tenants by entirety is ownership in real estate under the assumption that the married couple is one person for legal purposes. This method conveys ownership to them as one person, with title entirely transferred to the other if one of them dies.
Sole Ownership
A sole-ownership title is ownership by an individual, or by a legally capable entity. The most common sole ownership is held by single men and women, and married men or women who hold property apart from their spouse, along with businesses that have a corporate structure allowing them to invest in or hold interest in real estate.
Community Property
Community property is a form of vesting title to property owned together by a married couple or by domestic partners. Under community property, each spouse owns (or owes) everything equally, regardless of who earned or spent the money. Each spouse gets an equal division of real estate property in the event of divorce or death. Not all states have community property laws. I recommend that you consult with your attorney to discuss this form of holding title along with the other options.
There are other options when holding title as well. Depending on your personal situation, it's best to speak with your real estate attorney before making a final decision on what will be in your best interest.
Are you thinking about purchasing a new home? Contact me to start the process!