Purchasing a home is a significant decision that should not be taken lightly. First-time homebuyers especially may feel overwhelmed with the process and unsure of where to start. Luckily, there are a few key things that all first-time homebuyers can do to prepare for the experience.
Read on for tips on how to make your first home purchase a success!
Location is Key
When home shopping, location is one of the most important factors to consider. Not only do you want to find a home in an area that you will enjoy living in (amenities, parks, entertainment, etc.), but you also want to make sure that you are getting a good investment.
When choosing a location, it's important to do some research around the area and the neighbors. Some things to look for include crime rate, property values, and public transportation options. These all will influence your experience living in the home, so it's important to be aware of what's available.
It's also recommended to drive around the neighborhoods you are considering. This will give you an idea of what's available in the area and whether or not you will enjoy living there. Some things to look for include nearby stores, restaurants, and parks. This will make it easier to determine if the location is the right fit for you and your family.
Consider the Size
It's important to consider the size of the home when looking for your dream house. Size can play a role in how much money you need for a down payment and how much you will be paying in taxes and utilities. Be sure to check on square footage, as well as the number of bedrooms and bathrooms. You may also want to consider additional features such as a basement.
When considering the size of a home, it's important to consider how much space you will need and what your family might look like in the future. Will you be expanding your family or will your children outgrow the home? It's important to make sure that the size of the home is a good fit for you now and in the future.
When considering the size of a home, it's also important to determine how much space you need in order to feel comfortable. You want to make sure that you are able to live comfortably in the home and enjoy the space that you have.
What is Your Budget?
When considering a first time home purchase, budget is an important aspect to keep in mind. You will need to consider the cost of the house in relation to your budget, as well as the size. It is important to think about the overall cost of the home, as well as all other related expenses such as insurance, taxes, and utilities. To ensure that you are staying within a reasonable budget, it is important to carefully calculate how much money you can afford to put towards the purchase.
It is also important to think about future costs. For example, what renovations would you want to make to the home in the future, and how much will they cost? When considering budget, you should also consider any potential repairs that may be necessary down the line, such as plumbing or electrical work.
Staying on top of your budget is essential when considering a home purchase. Be sure to consider all aspects of the purchase carefully, and if you have any questions, do not hesitate to reach out for assistance.
Think About Your Priorities
When purchasing your first home, it is important to consider your needs and prioritize them. You should make a list of your requirements and prioritize them - what is important to you now and what can be done later? For example, do you need a specific number of bedrooms right away or is that something that you can add later? This will help narrow your search and make it easier to find the perfect house.
Additionally, it is important to consider the future. While the cost of the home is the most important aspect to consider, it is beneficial to think of the future. If you plan to start a family in the future, for example, it may be beneficial to focus your search on homes that offer plenty of room for an additional family member.
Ultimately, prioritizing your needs is key when considering a first time home purchase. Think about the aspects that are most important to you, as well as the future, and you will be much more likely to find the perfect house.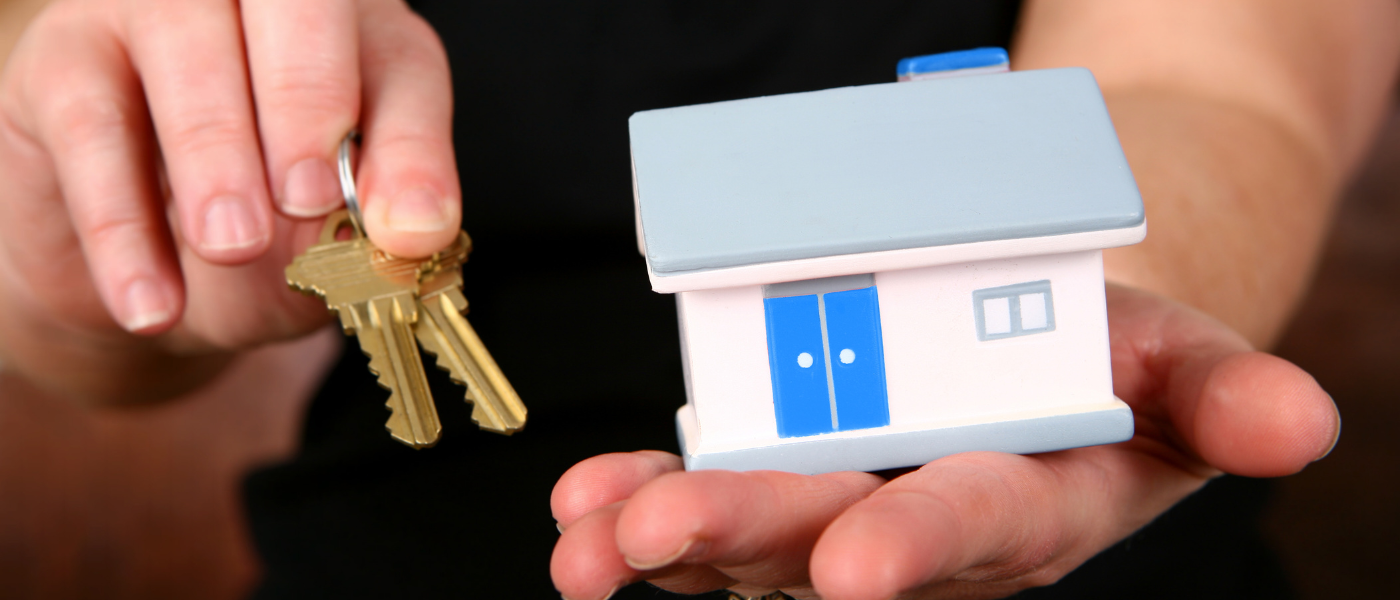 The Home-Buying Process
Once you have narrowed your search and have considered your priorities, it is time to navigate the home-buying process. This can be a time-consuming, intimidating process. But with a solid plan, you can make it through with minimal headaches and stress.
Aside from researching your mortgage options and budgeting effectively, one of the most important elements of the process is finding an experienced real estate agent. They will be able to advise you tap into the right resources and support you through the home-buying journey.
Additionally, you should always make sure to plan a thorough home inspection prior to purchasing a property. Make sure that the inspector covers all of the key components like foundation, plumbing, electric wiring and all mechanical systems.
Once you have planned the inspection and negotiated with the seller, you should receive a good faith estimate from the lender. This document is typically presented to borrowers within three business days and outlines the estimated closing costs and other added fees.
Once the lender is confident that all the paperwork is in order, you can finally collect the keys to your new home. Congratulations!
Keep in mind that the home-buying process can vary from person to person, and also from location to location. It is important to do your research and stay organized to ensure you make the most of the process. Good luck!
Getting a Mortgage
Now that you have located your ideal home and gone through the home-buying process, it is time to get a mortgage. Getting a mortgage through a bank or lender can be time-consuming and complex. But, securing a good interest rate and picking the right type of loan is essential to a successful home purchase.
The mortgage process typically starts with a credit check and review of your employment history. Once your background check is complete, the lender will give you a mortgage preapproval, which is a conditional letter stating that the bank is willing to loan you a set amount of money if you are able to get a property that fits that price. However, remember to watch out for hidden fees and other costs that can add up quickly.
Once you receive preapproval and have located a home, the lender will complete an appraisal to ensure that the sale price matches the home's value. The lender will also review documents such as bank statements, tax returns, and pay stubs. Once all paperwork is complete and approved, you will be able to move forward with the final closing.
Making the Offer
Making an offer is the next step in the home-buying process. You can either make a verbal offer or use a written contract detailing the terms of the sale. Depending on the negotiation, your offer may include the price you are willing to pay for the home and any contingencies.
Contingencies should be added to the contract so that the purchaser can have time to do inspections and ensure that all of the paperwork is in order. Common contingencies are the sale of your current home and the approval of financing.
When making an offer, it is important to be mindful of your budget and stick to it. It is easy to become attached to a home and go above and beyond what you can afford.
It is also worth considering to include contingencies that give you more flexibility and time to purchase in the market. For instance, you may want to include a contingency dependent on whether you can get a lower interest rate or a better appraisal than you expected.
Once you have settled on an offer and any contingencies, your agent or broker will present the offer to the seller on your behalf. From there, the process of negotiation begins. Be sure to discuss with your agent the strategies for negotiating and staying within your budget.
The Home Closing Process
The closing process typically takes place at a title company or attorney's office. During this process, you will typically review and sign the legal documents associated with the purchase, including the closing disclosure, title documents, deed, note, and loan documents.
Prior to closing, your lender may require you to buy a homeowner's insurance policy, which will protect you in case of a disaster. You may also need to pay for title insurance to protect yourself against any legal issues with the title. At closing, you will usually have to provide the down payment and closing costs.
In order to make sure the closing process goes smoothly, it's important to plan ahead. Make sure you bring all of the necessary documents, including a valid government-issued photo identification. You will also need your earnest money check, which you may need to provide before the closing is complete.
It is also helpful to prepare mentally as well. Closing on a home is a big step, so make sure you are prepared to take it. After all of the documents are signed, you will finally become the new owner of the property. Congratulations!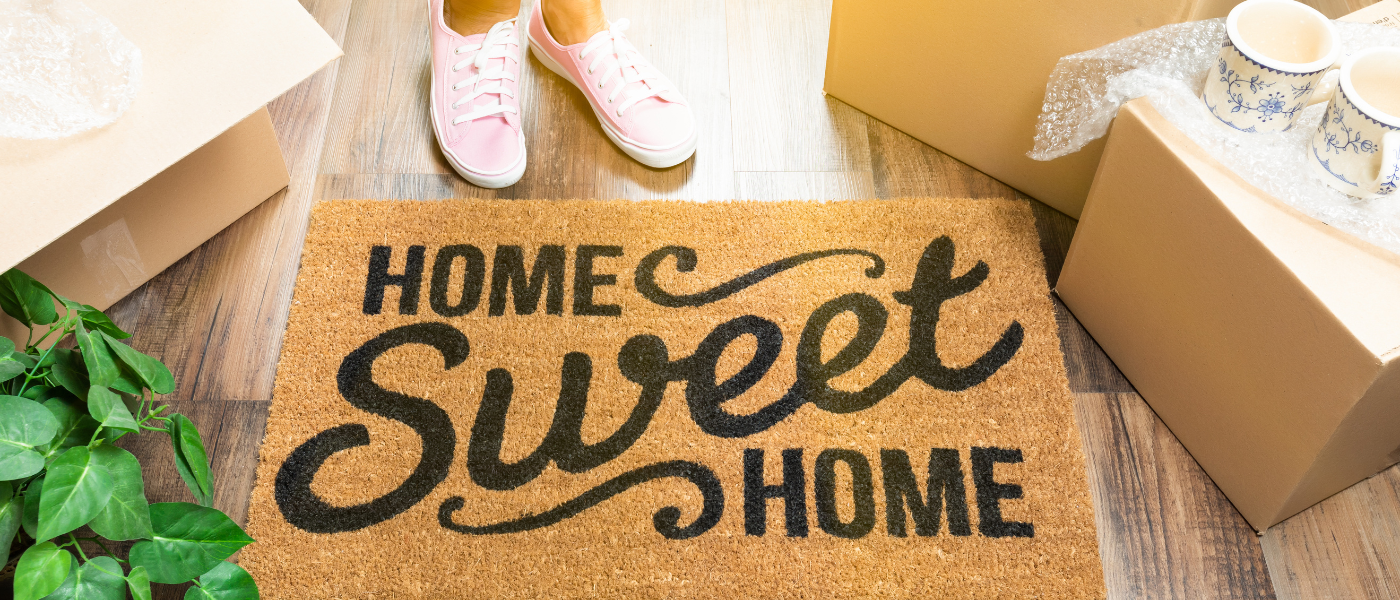 Congratulations, Now You're a Homeowner!
Once the closing process is completed, congratulations! You are now a homeowner! This may be a very exciting time, as you will finally get to start making your dream of owning a home a reality.
Now that you have the keys to your property, the next step is to move in and start enjoying your new home. This can be overwhelming, as you'll have to make sure all of your belongings are moved into the house, the utilities are turned on, and all of your furnishings are in the right places.
Before you start unpacking, take time to appreciate the moment. You have just achieved a major life milestone, and often it can take months or even years to save for such a purchase. It's OK to take a moment to savor your success
Once you are ready for the next step, it's important to understand what comes with being a homeowner. Home maintenance is a major part of being a homeowner, and you will need to stay on top of certain tasks such as cleaning gutters, replacing filters, and more. Don't forget to keep developing your budget and savings plan so you are prepared for any unexpected expenses that may arise while you're living in your home.
Welcome to the world of homeownership! Enjoy this exciting transition as you move into your new home.