JULIE, Inc. is a not-for-profit utility safety notification center that is your first call before you start any digging project. JULIE's mission is to prevent damage to underground utility facilities and to protect the public and utility workers from harm.
JULIE provides a free service to homeowners, professional contractors, excavators, and anyone planning to dig in Illinois. Simply call 811 or visit www.illinois811.com at least two working days before you start digging, and JULIE will notify the appropriate utility companies of your intent to dig.
Utility companies will then mark the approximate locations of their underground facilities with paint, flags, or both.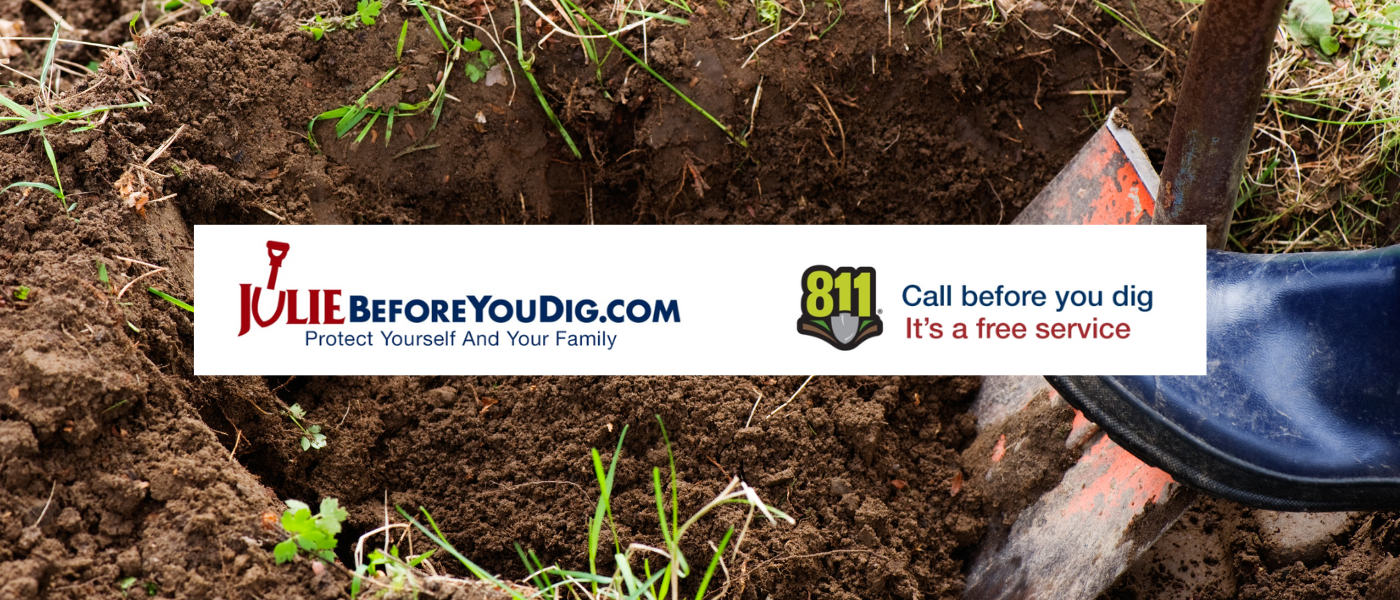 Once you know where underground utilities are located, you can dig safely around them. For more information on JULIE and safe digging, follow the 5 steps below!
1. Call JULIE at 811 to have your utilities located before you dig.
2. Wait for JULIE to mark the approximate location of your utilities.
3. Dig with caution around the marked area.
4. Call JULIE again if you need to make any changes to your excavation plan.
5. Respect the marks and flags placed by JULIE locators.
By following these simple steps, you can help prevent damage to underground utilities and keep your family and community safe -- https://www.illinois1call.com/
Interested in learning more? Contact me today