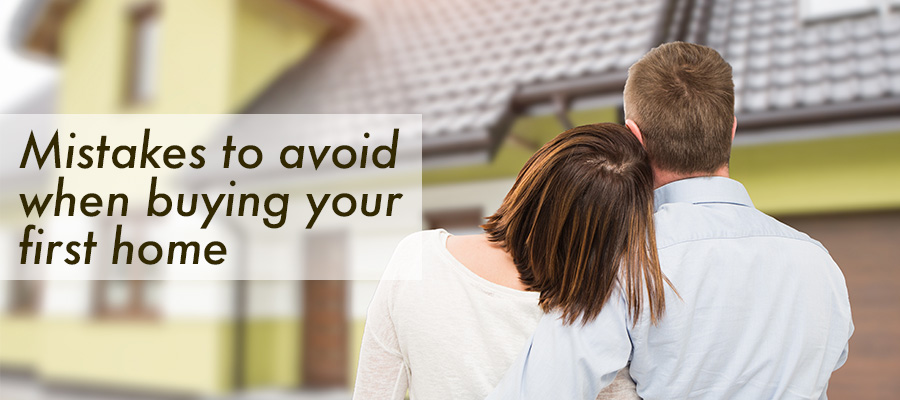 Buying a home can a stressful process for many, and that anxiety may get amplified when you're buying a home for the very first time. There's so much to do and so much you don't know.
Even though you don't want to get scared away from the buying process, you should still be wary of falling into common traps that first-time buyers don't know how to avoid. If you're aware of these five potential mistakes, and able to keep yourself from making them, you'll be saving yourself some real stress on your home buying journey.
Mistake No. 1: Not Fully Understanding the Down Payment Options
A headache for many first-time buyers is the down payment. If you've ever bought a car, then you're probably familiar with the concept – it's money that you put towards the total cost of the purchase.
A down payment of a couple thousand dollars can give you a good start on your car. If you don't have a certain amount to put down on your home loan, however, you might find yourself paying private mortgage insurance (PMI) for the lifetime of the loan. Depending on your credit, the bank and other factors, PMI could cost between 0.5 percent to 1 percent of your total loan amount.
Most banks will require at least a 20% down payment before they will waive PMI on the loan. Most homes in this area cost in the arena of $300,000, so that means you would need to bring $60,000 to the closing table in order to avoid PMI.
However, there are loans that allow you to put as little as 3% down on the home ($9,000 for a $300,000 home), which is much more reasonable for a first-time buyer. This is especially true if you can accommodate the annual cost of $1,500 to $3,000 in PMI into your monthly payment amount. Veterans may be eligible for zero-down loan program with no PMI through the Veterans Administration (VA) loan program, so that's something else to think about if you are a Veteran.
There is one more thing to understand about down payment options: Some government organizations and lenders try to incentivize first-time homeownership by offering free down payment grants or loans to qualified buyers. Depending on your age, income level, credit score and other factors, you could qualify for free money for your down payment.
You can see a full list of programs is available at downpaymentresource.com.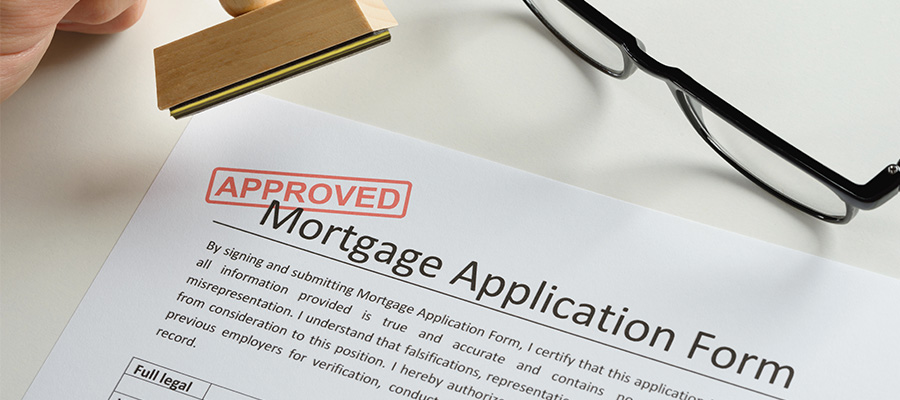 Mistake No. 2: Not Getting a Pre Approval for a Loan
Between the amount of money you want to put down on your home, the potential PMI and other costs, your monthly payments could be significantly more (or less) than some of the online calculators.
So before you trust "estimated monthly mortgage amount" numbers that you see may see popping up next to your potential new home on Realtor.com, Zillow, it pays to figure out what you can really afford – and that means getting pre approved for the loan.
This means you will need to talk to a mortgage loan officer and submit several pieces of documentation, from your monthly pay stubs to your credit score, so your loan officer can tell you how much money you can get for your home loan. This can be a little painful, but the pre approval letter you'll get as a result is much more credible than a quick qualification you can pull up on an app. This means that sellers will take it more seriously when you want to put in an offer. You'll need to qualify for the loan eventually anyway, so it's a good idea to get the painful part out of the way.
Be aware: A bank may approve you for a loan amount that is more debt than you want carry month-to-month. Consider that you'll have to pay homeowners' insurance, taxes and possibly flood insurance on your new property or PMI, so try to make sure you're not setting yourself up for a monthly payment that's more than about one-third of your household's take-home pay.
Thinking this way will help you set your price range for your search, but it will also give you confidence that you can be a successful homeowner soon.
Mistake No. 3: Not Using a Qualified Real Estate Professional
It's become so easy to find homes online these days that you may wonder why a real estate professional is even necessary. After all, you may think that the hard part is just finding the place you want to buy; something you can do yourself.
However, the process of buying and selling a home is filled with hundreds of details that need to be strategized and navigated to a have a successful outcome. Also, there are areas with competitive markets where you're probably not going to see the most updated listings online. The home that you just fell in love with online might be under contract before you can set up a time to view it.
Not only can a real estate professional make sure you have access to listings the minute they hit the MLS, but a licensed Realtor can also provide knowledge and expertise on the area where you want to move. Whether it's feedback on who can help you obtain homeowners' insurance quotes to warnings about some of the challenges of owning a home in that area, you want to work with an honest professional dedicated to protecting your interests.
A real estate professional is an invaluable resource.
Here are some questions you should ask a real estate professional that you are considering:
How long have you been in the business?
How long have you sold real estate in this area?
What should I know about utilities, like water/sewer and other amenities in the area?
What do other clients who have moved here like about the area? What don't they like?
What can I to do for fun in this area? What are some popular weekend activities?
What will I encounter in the buying process? What steps should I be aware of, and how will we stay in communication?
And most importantly – Do you have any client testimonials you can share?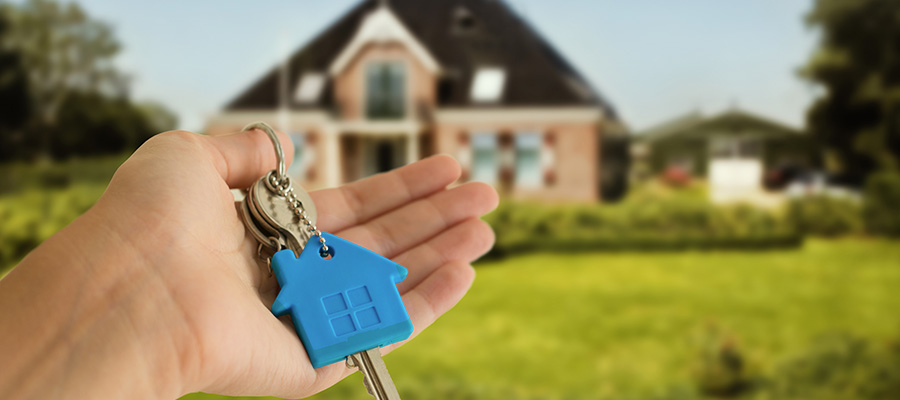 A real estate professional who's an area expert should have no trouble answering these questions, and a real estate professional who's a transaction-management specialist can help you understand what you're in for, how long it's likely going to take and what rewards await you at the end of the tunnel.
Mistake No. 4: Not Spending a Night in the Neighborhood that You're Considering
If it's possible, see if you can find an Airbnb or another type of place where you can stay for a night or two so you can try your new neighborhood on for size.
Is an 8am arrival time at work still reasonable with this new commute? This can be a good opportunity for you to start checking out the public transportation or new routes to work so you know exactly what you're getting into.
Where are the closest grocery stores, parks, recreation centers and bike trails? Think about where you're going to shop and work out, and where you can spend time outside walking your dog or enjoying nature.
Are there trains that rolls through town in the early hours of the morning? Are you going to be near a highway or a flight path, and any of that is going to disturb you? This is why it's best to figure it out before you spend your first night in your new home and wake up to unexpected noises.
Mistake No. 5: Not Understanding What's Fixable and What's Could be a Deal Breaker
Those ugly drop panels in the ceiling are terrible, and you can't imagine how anyone can fit into that tiny bathtub.
Are those the things that can be fixed or deal-breakers that mean you should pass on the property?
This is another area where a good real estate agent can help you. I see so many houses in various stages of repair and updating that I can show you where you can claim another foot or two for bathtub space (and help you figure out how much it will cost) or help you understand that the ceilings are too low for any changes to make much of a difference. I can also give you an idea of what's up to code and what simply won't pass an inspection in 2019, so you know what concessions to ask for once you're ready to make an offer.
In the local markets where entry-level homes get snatched up as soon as they hit the market, knowing what is acceptable and what you just can't take is a big advantage – it'll help you make a decision, with confidence.
None of these mistakes will keep you from buying a home of your own, but they could delay the buying process and cost you thousands of dollars if you're not careful. But if you can to avoid them, you'll be signing the closing papers on your dream home before you know it!