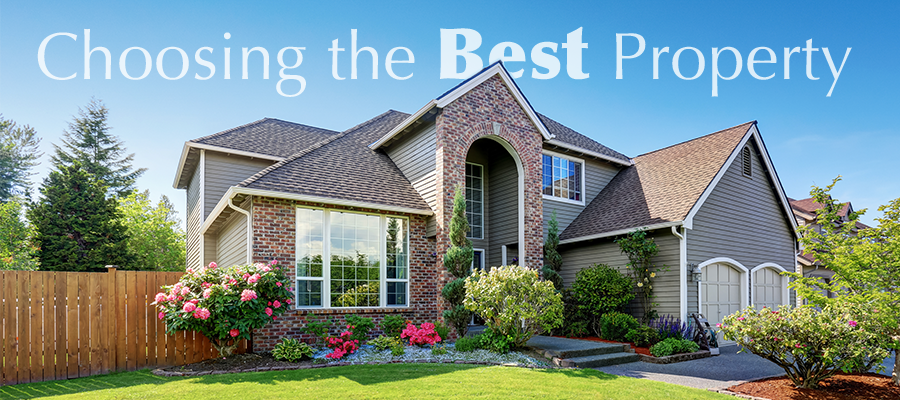 Dreaming about owning a new home is exciting, especially now that HGTV and the other house-flipping shows make it look so easy. However, when the time comes to actually put your money where your dream is, it can be a little tough for first-time buyers to understand how a home that doesn't come close to "dream home" could be whipped into shape — or how a home that they think is awesome now could end up seeming like a mistake in a few of years.
To avoid that situation, first-time home buyers will need to think carefully and consider all of their options. After seriously thinking about these factors, you should be prepared to choose a house that feels like home today and for years to come.
Think About the Price
The first thing you need to do is find a home that you can afford. There is no sense in looking at four bedroom homes when the most you could afford in your market is two bedrooms.
You don't have to go through the entire process of getting pre-approved before you start considering what you want, but do some research, and ask a Realtor what your current housing market looks like. Then, consider the down payment and your current finances. There are mortgage calculators and online tools that can be helpful, and of course, you should to talk to a real estate professional, such as a loan officer or a real estate agent, so you can get a realistic idea of what you will probably need to spend on a new home.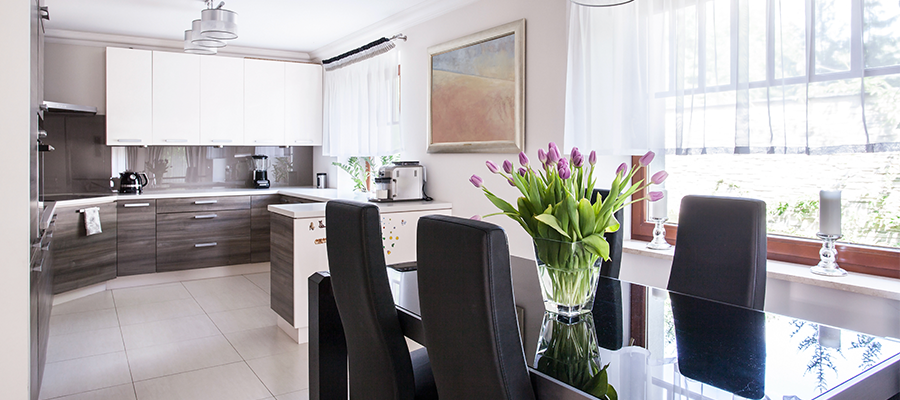 Bedrooms, Bathrooms and Size of Home
You know the size of your family is and whether or not your'e likely to grow in the future. You also know how much space you''ll to need in your new home. If you work from home, then you may want a bit more space, and room for a home office; this may be non-negotiable. If you plan to commute to work every day, you may not need a home office or den at all.
I recommend determining the minimum number of bedrooms and bathrooms you'll need in whatever home you decide to buy. It's a good idea to come up with some parameters for square footage, as well. Think about your overall lot size if, for example, you're an enthusiastic gardener, or you have big dogs who need space to play in the yard.
What About Special Features?
Once you have a handle on your basic requirements for a home, you can start to think about additional features that you want to have. Perhaps you want a garage to store your tools, or a fenced in yard, or a deck where you can barbecue and enjoy sun on weekends.
You should also be thinking about the school district in the area. Even if you don't have kids, it's a good idea to keep in mind the buyers in the future who may purchase your home from you — they could have kids.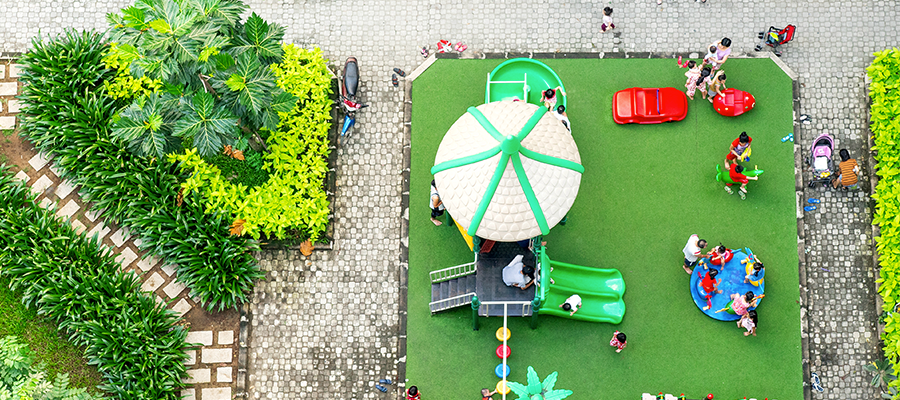 Location, Location, Location - it Matters
Smart buyers will be thinking beyond the school district when purchasing a new home. How close will you be to highways in the area (and is that good thing or bad)? How close are you to work? Are there job opportunities or thriving industries nearby? How about the nearby shopping? Are there parks or recreation centers, and where are the closest grocery stores?
Some say that you're buying a neighborhood just as much as you're buying a home, but unlike your home, there isn't a lot you can do to change the neighborhood. So be sure you are aware of what the area where considering to buy is like, both positive and negative. Understand how that's going to affect your live and livelihood while you're in the area and any buyers who may come after you.
Ask Yourself, Is This Really a Bargain?
If you're faced with a choice between a purchasing a home that seems like a bargain but needs fixing-up, and a home that's more expensive but requires little or no work, which should you choose?
A rule of thumb you can follow is, to opt for paying more out-of-pocket today for a home. There might be a good reason why that home is listed at a "bargain" price — it might be too expensive and time-consuming for anyone to reasonably fix.
This is another area where I can help you understand whether a home's condition is really worth the savings. I have seen homes in the area of all ages and in different conditions, and I am happy to let you know what issues can arise and whether the place you're considering might be at risk for exhibiting one or more issues.
When you know how to choose the best property for you, you're in a good place to start your home search — even if you've never bought a home before. Once you've got your short list of what you're looking for, contact me to take the next step toward your homeownership dream!