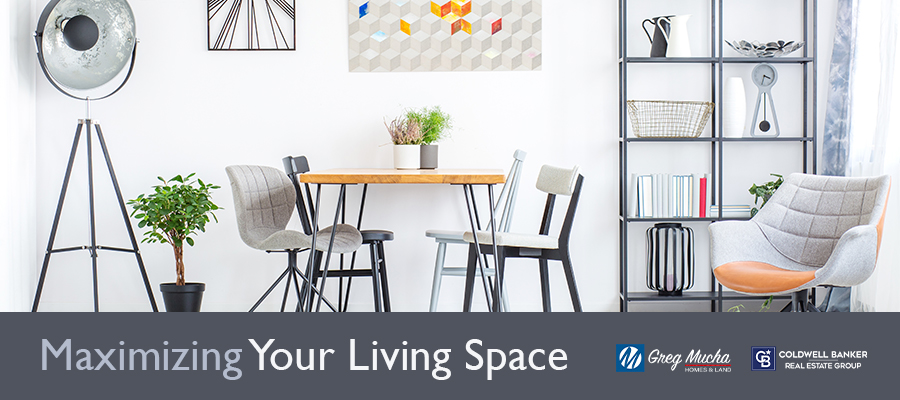 In the past few years, people all over the Chicagoland are doing more with smaller homes; created living spaces in small rooms, and making it work! Here are a few tips for maximizing your small space.

1. Use Your Walls and Ceilings When Possible
You can optimize your floor space by taking unnecessary things off of it. You can hang your bicycle from the wall or ceiling, or try installing shelves for books and other items over doorways and inside your walls. Use the space above your kitchen cabinets for infrequently used appliances, empty boxes, and china. Take advantage of corners - they can provide a lot of storage space if used properly.
2. Brighten Up the House
The more light you bring into a room, the more spacious it seams to appear. If you have access to natural light, take advantage of it with sheer curtains, or open blinds. Otherwise be sure your rooms are well-lit with lamps, chandeliers, and sconces. When it comes to paint color, dark shades tend to impose on space, so instead, opt for lighter shades, using bright colors sparingly as accents. Brightening up a home of any size is a good idea - especially if you're planning on selling it the future!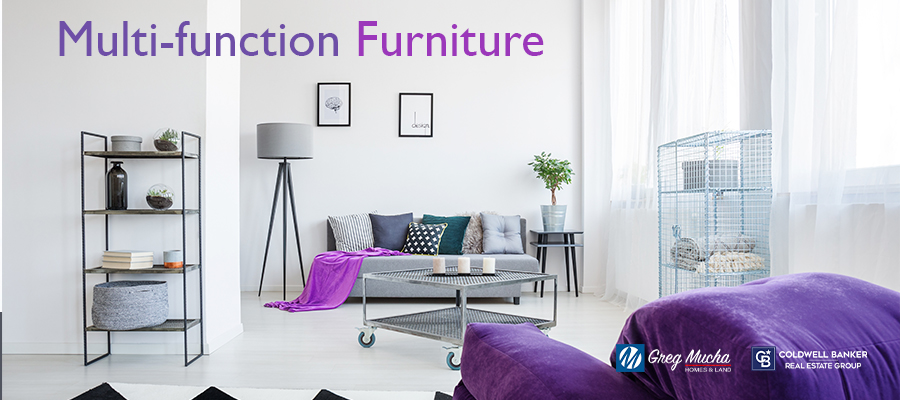 3. Multi-function Furniture
Instead of a big wood coffee table and a bold, angular couch, try using chests, sleeper sofas, ottomans and benches with interior storage space. Use collapsible or nested end tables that can be folded or tucked away when they need to be. Use the vertical bookcases and push larger furniture pieces against the wall to avoid breaking up open space.
4. Take Advantage of Outdoors
Keep your lawn trimmed and your flowerbeds neat. That will help to avoid feeling crowded out by overgrown landscaping. Expand your patio and install a grill; that will extend your kitchen and dining areas. Relieve the congestion in your garage with a tool shed or sheltered area for recreation equipment.
For more tips, just call! 630-546-7877