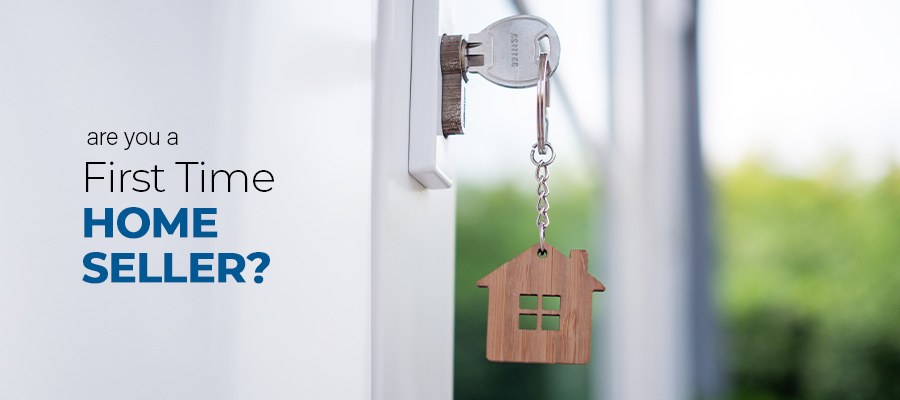 More often than not, first time home sellers aren't sure where to start the home selling process. It's crucial for home sellers to understand what the home sale process involves, what the costs are, and many other important aspects of the process. The best way to get a good grasp on all of this is to set up a consultation with me so I can go through details with you! In the meantime, here are a few tips to get started on your journey:

Tip #1: Prepare Your Home for the Market
One major mistake that first time home sellers often make is that they don't understand how important it is to prepare their home to sell. One suggestion would be to get a home inspection by a professional before listing the home. Once the inspection is complete, fix any needed repairs. A prospective buyer will likely want to have their own inspection, so correcting problems beforehand can decrease the chance of a deal falling apart.
Aside from repairs, here are some other tasks you should consider doing before listing your home:
A Fresh Coat of Paint
Get Floors Professionally Cleaned
Replace Outdated Light Fixtures
Replace Outdated Hardware on Cabinets

Tip #2: Hire a Top Producing Listing Agent
First time home sellers need to understand the importance of having an experienced realtor representing them during the sale. Selling a home is not an easy task, so don't attempt to sell your first home alone!
In today's real estate market, there are many real estate agents you can choose from, even hundreds! It's important that first time sellers know that not all real estate agents are the same. Some do the work part time, others are buyer's agents, and others might be just as new at the process as they are, only having their license for a month or two. Do your homework and find the right agent for you, with the experience and talent that you need!
Tip #3: Price Your Home Right
One of the main reasons that homes on the market don't sell is because the price is incorrect. There could be many reasons why a home owner might price their home incorrectly, and it's critical that first time sellers don't make that mistake.
First time sellers often aren't sure how a listing price is determined. If you call me, we can set an appointment to give you a Comparative Market Analysis (CMA). I will be able to determine a sale price of a home by completing such an analysis.
Tip #4: Understanding a Seller's Closing Costs
First time sellers can often be caught off guard by the seller expenses they are traditionally responsible for. Here are some expenses that first time sellers need to consider when going into the process:
Real Estate Brokerage Fees
Property Survey
Transfer Taxes
Property Taxes Paid to Seller in Arrears
Attorney Fees
Closing Expenses

In the end, there is much more to selling your home than meets the eye. For a more detailed list of what needs to be done, and the costs involved, contact me!