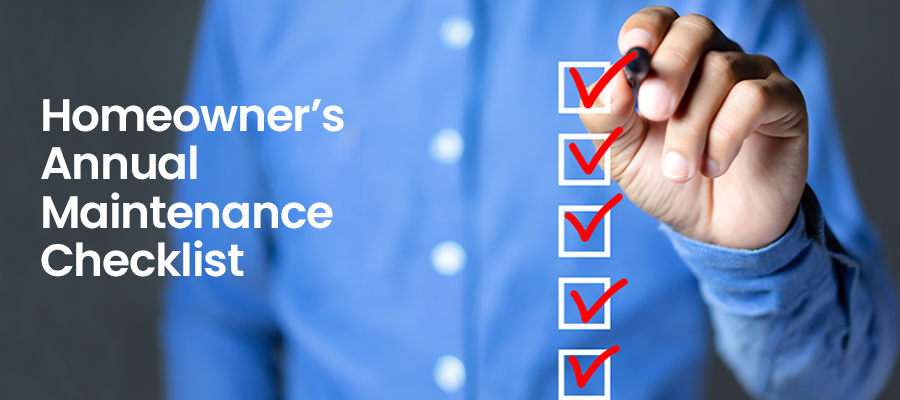 Whether or not you've been a homeowner at any time, you must look at a home as you would a vehicle, in that it requires regular maintenance to continue running well and avoiding larger, more expensive repairs in the long run. Human nature (and sometimes finances) can trick you into ignoring or putting these things off; however, regular sometimes simple maintenance fixes can save you large amounts of money in the long-run and when the time comes, make your home easier to sell! Although comprehensive, the following is not a complete list of all the different needs your home may have in a given year.
Monthly
Replace HVAC or furnace filters. Inspect and simply replace your filter if your family is small, pet-free and smoke-free. This should be done about every two months. If any combination of a large family, pets in the home or there's a smoker, check the filter more often.
Check/Clean oven range hood filters. Simply mix a degreaser with hot water, allow it to soak, then wipe off.
Water Softener. Lift the lid and check the level of salt and if needed, add some. While in front of the unit, look at the display to be sure there are no "error codes" displaying. Salt bags can be heavy, so it's nice that you only have to have it add 2-3 a year. If you have physical limitations, inquire into having the salt delivered.
Bi-Annually
Deep Clean. Prepare to roll up those sleeves and begin wiping down appliances, windows, lighting, and every corner and crevice in the home. It's easy to keep your home looking clean by not letting dirt and dust build up.
Water Heater Pressure Relief Test. This helps prevent leaks and corrosion as well as helping it run as efficiently as possible. This maintenance can be done by a novice but we recommend a professional.
Battery Check and Replacement in Smoke/C-02 Detectors. An easy way to remember to do this is each time you set your clock back or forward for Daylight Savings, change these batteries.
Refrigerator Coils. Did you know that your refrigerator can account for up to 15 percent of your home's total power?—Keep it running efficiently by pulling it away from the wall and dusting/vacuuming off the back.
Organized by Season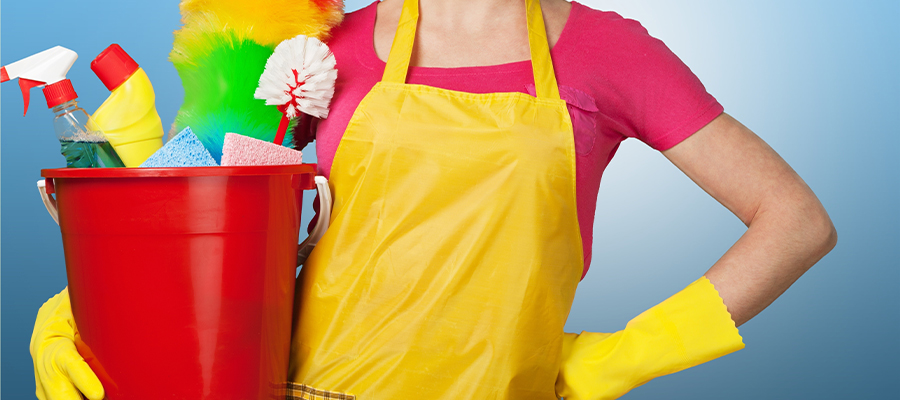 Spring – Why it's called "Spring Cleaning."
Central Air Service. Don't wait until it's sweltering hot outside before having this unit checked. The early bird usually gets discounted prices not to mention, if the temps begin to rise and something goes wrong, it may take several days before a technician becomes available.
Check Gutters and Downspouts. April showers bring May flowers but they can also bring indications that your gutters and downspouts are clogged. If heavy rains are overflowing off and out of your gutters, there is probably debris which needs to be pulled out. Also, if the rains are not exiting out the bottom of the downspouts, there is a good chance those are clogged with debris, too. Be sure to check and see the drainage from the downspouts is pointed away from your home's foundation. Keep the gutters clear so the water can flow how and where it's supposed to.
Sump Pump Testing. The worst time to find out it's not working is when you need it to be working.
Clean and Check Tile Grout. Clean and repair the grout where needed—Grout cleaner is inexpensive and found at any hardware store. This will extend the life of tiled surfaces and keep them looking new.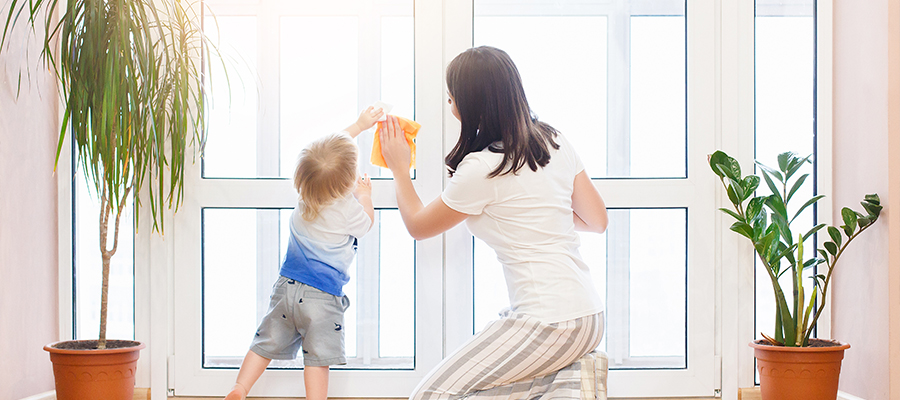 Windows and Screens. If there is fog within the window glass, that could mean a loss of efficiency and may need replacement. If there is a tear in the screen, it can be repaired at your local hardware store for a reasonable cost; both of these tips include a slider patio door and screen. And don't forget to clean window wells of fall and winter debris.
Summer – A Shift of Focus to the outdoors
Duct Cleaning, Chimney Sweeping and Heat portion of Your HVAC System. As soon as the crisp fall air arrives, you'll be turning on these systems. Similar to your central air, the early bird gets the tune-up discount and much more convenient and quicker service.
Check the Clothes Dryer Vent. While the dryer is running, check the exhaust for the smell of fresh laundry. The vents are located on the side of your home. If there is marginal exhaust, this could mean a blockage. Shut-off and unplug the dryer, pull the duct tubing from the rear of the dryer and check for blockages. If needed, vacuum the lint from duct.
A Clean Garage. While the weather is still mild, get out there to sweep, declutter and organize. And, don't forget to check to be sure the child safety sensors are working.
Fall – Preparing for Winter
Winterize A/C systems. Remove and store window units. And if you have a central air unit, cover it with a large tarp secured by bungee cords.
Flush and Store Hoses. Be sure to drain the water so it doesn't freeze. If you have the modern-type cloth expandable hoses, store them inside or in a temperature controlled area as extreme temps will weaken their durability.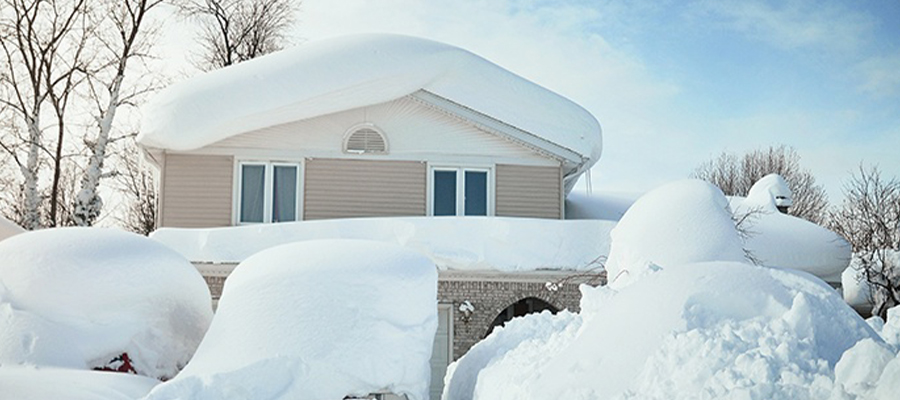 Winter – Brrrrr….
Knock Down/Break Icicles. They do look pretty cool but unfortunately, they can become a danger to humans as they grow.—they could fall unexpectedly and hurt someone or can cause damage from their weight. As they begin to melt, they can cause damage to the foundation.
Remove Shower Heads and Clean Hard Water Deposits. This will keep your water pressure strong and keep them lasting long.
View the Foundation and Check for Cracks. If you locate any cracks, use a caulk or silicone to fill any small cracks before the Spring thaw.