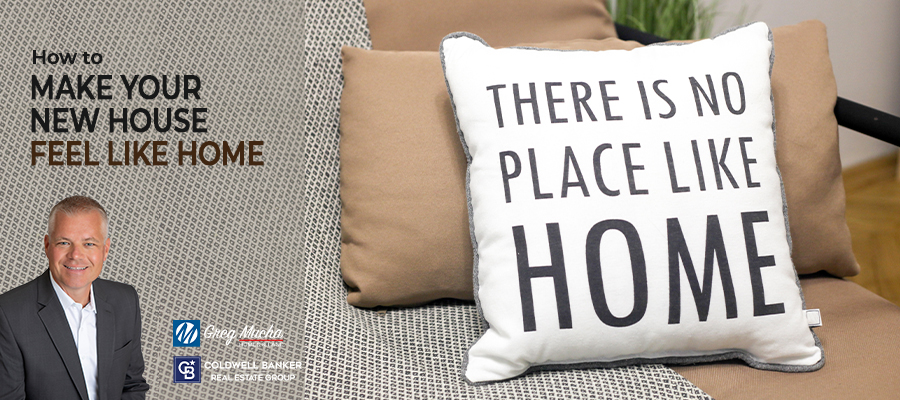 Just closed? it's time to making your house feel like a real home.

Here are a few things you can do to make that happen:
1. Organize And Clean
Whether you take care of this yourself, or hire a pro to help you out, you should get a the important areas of your new home neat and tidy. Instead of hiding your things away, try to place them in your new home as quickly as possible. It's okay to slow down and think about how you would like your home to be organized. Tty to pay special attention to the closets, drawers and garage.
2. Add Some Books To Your Shelves
For some reason, bookshelves full of books make a house seem cozy and inviting, especially if you're a book lover. As you unpack your books, think about how you'd like them to be organized. Maybe you'd like to sort your books into sections by topic, genre or alphabetically? Whichever method you choose, don't put off shelving your books: The sooner they're on the shelves, the quicker you can sit down and read!
3. Set Up Your TV & Hook Up The Cable
Getting the cable / satellite dish and internet turned on is usually one of the first things that people do when they move into their new home. That's great, but is the TV set up just the way you want? Don't rush too much just to get it done because it can be easy to overlook messy cords, badly angled screens and inconvenient outlets. Take the time to think about these things before it's all set up. This will make your movie nights more enjoyable.
4. Put Out Your Family Photos
It may seem hard for many people to put the first holes into you new walls — but putting up photos is one of the best ways to personalize your new home and make it feel like your own.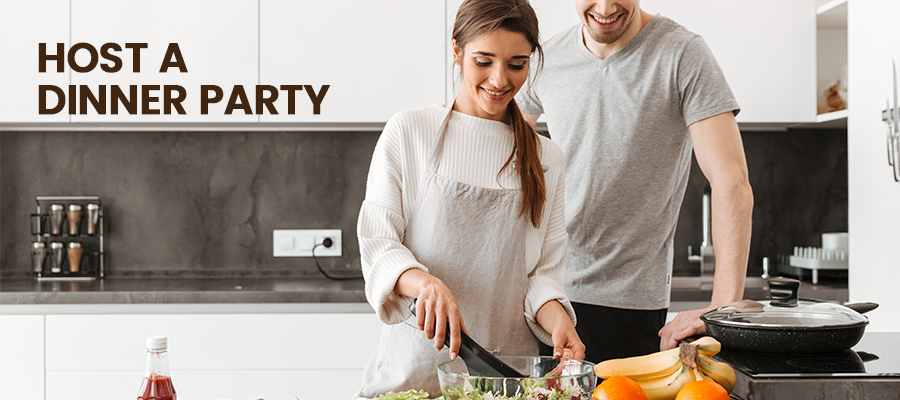 5. Host A Dinner Party For Friends
It can be easy to put off cooking a meal in your new house, after all, takeout is so much easier when you haven't unpacked everything yet. But as soon as you're settled in, getting your kitchen in order so you can cook, is a great way to feel at home. If you invite a few close friends over, that's even better. It's okay to keep it simple and imperfect — even if it's not totally homemade food. The important thing is getting started.
6. Add Some Houseplants
Houseplants will literally bring a breath of fresh air into your new home. Notice the light conditions in each room, and keep it in mind when you go plant shopping. Buy some new pots, a watering can and other supplies needed to keep your new plants healthy and happy.
7. Sit Out On Your Front Porch
A big part of feeling at home is being connected to your neighborhood. One of the best ways to feel like a part of the neighborhood is by hanging out on your front porch with family and friends. Put out a new doormat, clean up your porch furniture, grab a drink and set aside some time to just kick back and relax. Say hi or wave to neighbors passing by, take your dog for a walk — be open to interaction with neighbors.