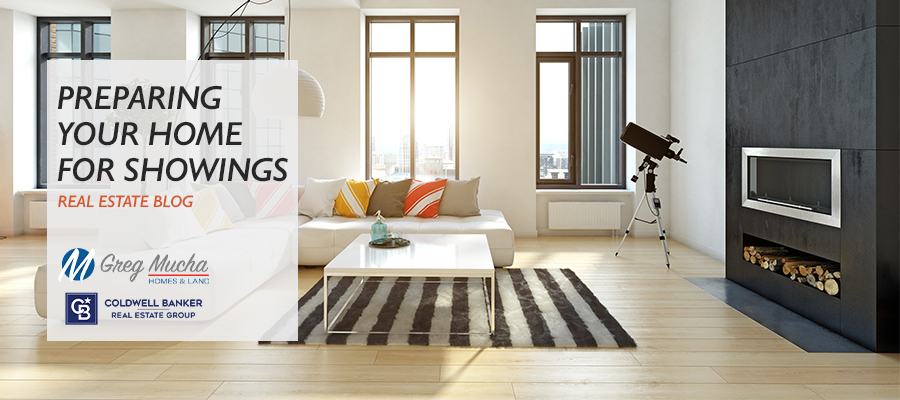 When you're selling your house, you may not realize this, but most buyers don't see past the surface. Many of today's buyers don't usually take the time to see the beautiful structure of your home and realize what a lovely home it could be with just a few improvements.
The truth is, most homes could use a facelift before you invite people to walk through and hope they'll make an offer.

So what needs to be done, exactly, to get your house into perfect shape, and keep it that way throughout all the showings? Here's a small list of some steps you can take to make and keep your home in great shape; even open-house shape.
Let's Get Started
There are a few things you need to do in order to get it ready for deep cleaning and make it presentable for viewings.
Start by walking through every single room, then ask yourself what you haven't used lately or what you can do without for a while. Minimizing the possessions in your home will make it easier to keep everything clean throughout the selling process.


Think about the furniture. Removing unnecessary furniture from a room can definitely make it look larger. If you don't want to permanently get rid of some things, rent a storage unit - especially for the larger items.


Once you've removed the unwanted items from your house, rearrange what's left to create inviting pathways through each room. Visitors should be able to walk around without bumping into anything.


Pack up and stash books, clothes, appliances, equipment, or other things that you don't need to use for a while. Of course, it's okay to keep a few things out — no one can live in a completely empty house — but remember that less is more when selling!
It's All In The Details
Now that your house is arranged the how you want it, it's time to start paying attention to some of the details
Look at your walls and think about whether or not you need to add or remove anything. One strong piece of artwork in each room is a decent goal — two if the room is especially big.

Repair any holes in the walls and paint over them. —— In fact, if you've got the paint cans out, now is a good time to give your house a fresh coat of paint. That should be done before the real deep cleaning starts.

Do you have houseplants? If not, you should think about adding some houseplants to a few rooms. Like artwork, one or two plants per room is probably a good balance.

How is the lighting in your house? Are there some dark areas in certain rooms? A well-placed floor or table lamp or two can take any room from gloomy to soft and relaxing, so think about where you could use a little light help and add it.

Think about how the rooms in your home smells as you walk through it. Ask a friend to give you an honest opinion about how odiferous your home is.

Once you've gone through these general tasks, it's time to get down and dirty in each room and outside your house!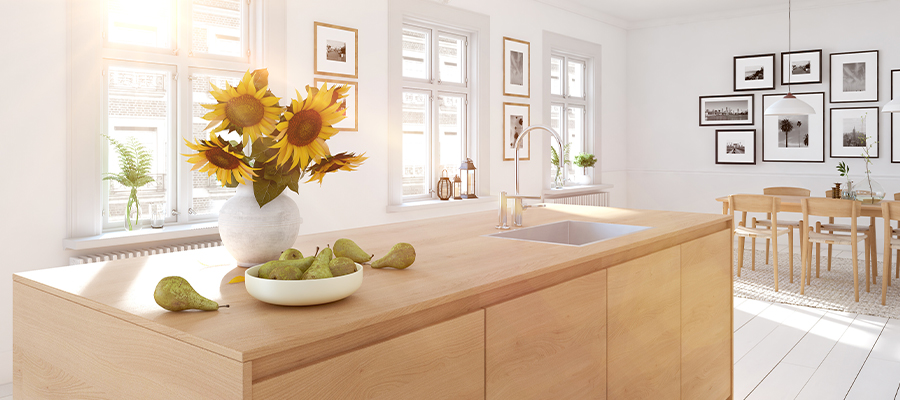 Get The Kitchen Ready
If you haven't already started to declutter your kitchen, you should start with the cabinets and work your way down.

Box up and store dishes and small appliances that you don't need.


Organize your pantry, cabinets and other kitchen storage areas.


Remove everything from your counters and deep clean them. Make sure you scrub the backsplash clean out the tile grout.

Also make sure you deep clean your major appliances

too — oven, stove, fridge, microwave. Replace worn burner pans on your stove also.



Remove any personal items you've secured to your fridge door with tape or a magnet, like kids' drawings or phone number lists.
The Living Room
Clear off the surfaces of coffee tables, shelves and other furniture. If there are ashtrays on your tables, remove them.

If you are a smoker, you should find somewhere else to smoke while your house is on the market.


After you've cleared everything off coffee tables and bookshelves of unnecessary items, clean and dust everything, then continue to keep those surfaces clean and dust-free.


Keep the kids' toys in their bedrooms or get a toy chest or bin where you can quickly toss them and keep them out of the way.


All fireplaces or wood stoves need to be in good working order. Keep them clean, and make sure to dust the mantles.

You may want to replace items that are too personalize, and make sure that mantles aren't crowded with knick-knacks.

The Bedrooms
This may be a good time to invest in a nice, new duvet cover or comforter. Talk to your real estate agent or a home stager to get some decorating ideas.


Just like the other rooms, clear off the surfaces in the bedroom — side tables, dressers, and other areas — and clean them thoroughly. Make sure you've purged any personal items and keep any additions minimal and dust-free.



Don't just throw everything in your closets. Buyers look in there, too!