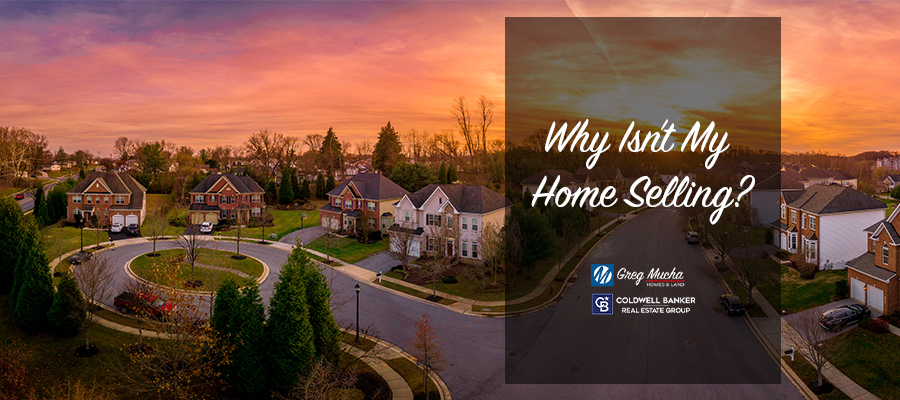 The decision to sell your home can bring about intense emotions whether or not it's a good market. But what's really nerve-wracking is when all the other homes around you up for sale are obtaining contracts seemingly in a matter of days as your house seems to not even get noticed. When this happens, a seller should begin to wonder if there's something wrong with their listing.
The truth of the matter is unfortunately, there is something wrong. Under most circumstances, it's usually the price; but there could be several other issues that are keeping your home lingering on the market such as the "marketing strategy" employed by the Realtor or sadly, the house itself. If your home just isn't seeming to get noticed in a red-hot market, a seller needs to seriously consider if one of these two factors is the issue.
Amateur Photos
The importance of your homes listing pictures/photos cannot be understated! When having photos of your home taken for the listing, remember the old adage: "You never get a second chance to make a first impression." The majority of buyers begin their search online therefore this is where the first impression of your home is made by outsiders.
As you look at all the other homes up for sale near you and you see their images are clear and crisp as compared to yours which are off-center and grainy, this is a red flag to a potential buyer. So, don't be too shocked that buyer's are quickly moving on from your offering.
Be sure that you're involved in the photo selection process and choosing the photos that put your home in its best light. If you don't see any photos which really make your home shine, it's probably best to start over.
Choosing a professional photographer is normally the best choice. Talk to your realtor about your desire for clean, crisp professional photos which will always make your homes appearance stand out.
Clutter can be a Deal Breaker
You may love all of the "stuff" in all of the rooms in your home but it can be distracting to a potential buyer. Too much clutter in a room will take a buyer's eye off of the available space portrayed in the photo, and from being able to picture their stuff in the same room. When this happens, the buyer will lose focus on their dream of owning your home.
If you've decided that you have too much clutter but don't know what to do with it, there are several options such as garage sales, storage units and donation businesses. More importantly, be sure to get the clutter from the areas where buyer's will be looking when they visit the home such as closets drawers and attics. Finding clutter stuffed in these areas can be a turn-off and never leaves a good impression.
Basing Your Home's Price Via an Online Calculator
What homeowner, just out of pure curiosity, hasn't looked up their home's value on a portal such as Zillow at one time or another? The reality of that "Zestimate" price analysis could be that it's not all that accurate.
These online portals, such as Zillow, access public records, databases and at times the MLS to produce the estimate via their online valuation calculator. Unfortunately, the data used to obtain a homes value by these calculators can be patchy as they may be not be using true comparable's (a.k.a. "comps") to your home due to the fact that none have sold recently nearby. When this happens, the calculator may be using algorithms that don't make sense for acquiring your homes true value. And, if you base your home sale price on the value provided by one of these measurements without first seeking the advice of a realtor or certified appraiser, you could very well be losing interested buyers due to overpricing or run the risk of underpricing your home.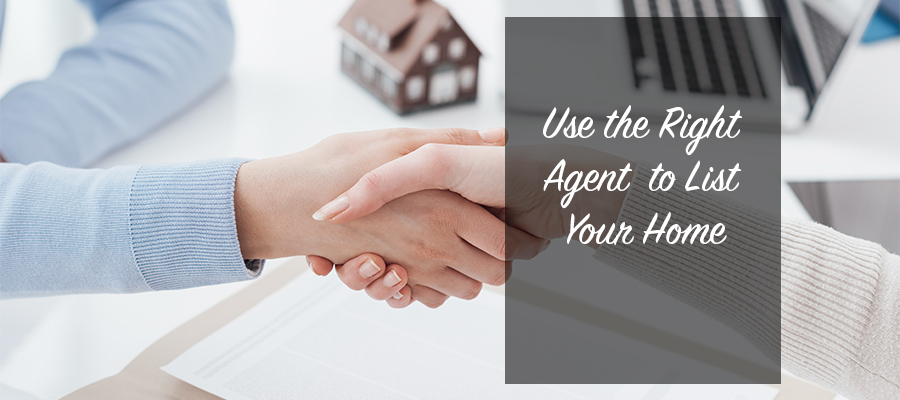 Use the Right Agent to List Your Home
Every Realtor possesses certain strengths and weaknesses just as we all do. One of the many facets which make up an agent's experience could be their primary focus on selling condos versus single family homes. There's nothing wrong with using the agent who helped you in your last real estate deal or even a relative or a Realtor who left you a voicemail or sent you a flyer in the mail. No matter whom it is you choose, be sure to interview them about his/her experience in working with a person such as yourself and your home type as well as your neighborhood. If it's revealed that they have little to no experience in any of these categories, then most likely, your house will not move quickly and without price cuts.
The Inconvenience of Showing Your Home
Probably the most inconvenient part of the home sale process are the showings. It's not easy to have to keep your home constantly spotless knowing that at any time, somebody may want to come by with a realtor to take a look. Not only do you have to keep it spotless, but then prepare to vacate while the potential buyer comes through with his/her Realtor.
Don't ever forget that although you deserve some sympathy for the showing process, it's not typically a piece of cake for the buyer, either. The buyer usually is going to view several homes, one of which yours is scheduled, in a few hours time necessitating a carving out of a chunk of their day/evening and on a weekend.


Try your best not to inconvenience a potential buyer by saying no to an evening or weekend showings. Dictating to the buyer specific days and times that fit only to your schedule will most likely cause a potential buyer to skip your listing and move on to the next one.
An Poor or Unrealistic Listing Description
Although the first thing most buyers will look at is the photos, they also pay great attention to the listing description. The description provides you the important opportunity to tell the interested parties what you most love about your home and provides the person viewing the description what they couldn't glean from the photos alone. It could be a view from the greenhouse in the back yard or additional storage areas.
Be sure to stay away from general, generic descriptions if at all possible. Remember the buyers are probably going to see several homes and you want yours to be the stand out.
Are You Too Attached?
No matter the market circumstances, right time or wrong time, sometimes you're just not ready to give it up. This is more normal than you may think but unfortunately, it can hinder the sale. If you insist that it's worth a certain price (when evidence is presented to the contrary) or demanding concessions from potential buyers may be a sign that you are over attached. If you think this may be you, then it's the proper time to soul search and determine whether your need to sell your home outweighs your feelings to stay.